Nobody Understands Business Development Like We Do. Period. ™
MMX was founded in 2010 by Mark Marxer and Brian Leftwich and has since developed into an expansive network of top-tier managers, partnership-oriented clients, and strategic relationships. Our team has over 145 years of collective experience in building alternative investment businesses and raising capital from institutional investors. MMX partners average more than 20 years of experience in various capital raising environments and have long-standing relationships with many of the top institutions, institutional investment consultants, family offices, and wealth managers across North America. The leadership team at MMX includes 6 partners, all with extensive experience in capital raising and business development, with offices located in both Minneapolis and New York.
Over the last decade, MMX has worked with a broad range of high-quality, industry leading managers. We focus on approaching our valuable investor relationships on a personal, one-on-one level without using mass marketing tactics to help our clients strategically build their businesses and raise capital from the right investors. Our boutique approach to working with clients provides an invaluable asset to the capital raising and business consultant environment. To ensure maximum performance, MMX and our managers must move together in lockstep, a critical attribute to properly align interest for long-term success of a partnership. Use the navigation buttons to the side to learn about how our expertise and experience are utilized to aid in our managers' alignment and success.
By partnering with MMX, alternative investment managers are able to access our experience, market intelligence, and broad reach throughout the institutional investor community. MMX works with our clients to diversify investor bases, build relationships with the "right" institutional investors, and position them strategically in the marketplace. MMX is different – We tailor our business development and capital raising approach to our client, focusing on collaboration, integration, and a specialized approach to long-term growth. Our network, in turn, truly values the opportunity to evaluate, access, and grow with the top-tier franchises that we are building.
MMX's business building and advisory services are different than the traditional advisor/fundraising partner options or those capital introduction groups you may have seen. MMX has found that the traditional advisor approach can be less correlated with capital raising success than one may expect. The reason for this is the nature of fundraising processes: which we have found is not linear but is in fact quite dynamic.
Success involves much more than just market coverage, breadth, geography, and number of meetings. Not unlike most investment strategies, successful fundraising is a combination of both bottom up and top down approaches, working together to yield the best result.
The specifics of each firm, fund, team, structure, and investment strategy will vary, gaining traction and interest initially from a handful of investors. Most importantly, however, is how clearly and effectively a manager's strategy is pitched so that investors and clients understand the long-term value proposition. Therefore, determining which investors or partners have interest in what you have developed is less important than their decision making and thought process around crafted materials and early-stage conversations.
MMX's partnership helps you evaluate and prepare for these discussions surrounding the expected environment and current market interest.
Delivering Investors Diverse, Strategic Investment Strategies
H Point Investors
Type: Private Equity
Strategy: Opportunistic, Dislocated and/or Distressed Credit
Scarsdale Capital
Type: Hedge Fund
Strategy: High Yield & Opportunistic/Distressed Credit
Blackhorn Ventures
Type: Venture Capital
Strategy: Industrial, Impact Focus
Palo Alto Investors
Type: Hedge Fund
Strategy: L/S Health Care
Intrinsic Health Partners
Type: Private Equity
Strategy: Ancillary Cannabis
Aviator Capital
Type: Private Equity Fund
Strategy: Aircraft Leasing
CapRidge Partners
Type: Real Estate
Strategy: Value-Add Real Estate
EastWind Global Partners
Type: Hedge Fund (L/S)
Strategy: Generalist
Elion Partners
Type: Real Estate
Strategy: Real Estate
Glynn Capital Management
Type: Hybrid
Strategy: TMT Focused
Hawkeye Capital Management
Type: Hedge Fund (L/S)
Strategy: Generalist
New Zealand Land Fund
Type: Real Estate
Strategy: Real Estate
Origami Capital Partners
Type: Private Equity Fund
Strategy: Liquidity Solutions
Pyrrho Capital Management
Type: Hedge Fund
Strategy: Event Driven
Piper Jaffray Investment Management
Type: Hedge Fund
Strategy: Municipal Bonds
Restoration Capital
Type: Hedge Fund
Strategy: Distressed & Event Driven
PArtnering with World-class firms in alignment with MMX values
Fortifinancial
MMX has partnered with leading Operational Due Diligence (ODD) support network, Fortifinancial, which provides operational due diligence solutions to allocators and managers alike. Fortifinancial, founded in 2012 by experienced ODD professional Jeff Lisle, has been nationally and institutionally recognized as a leader in it's field. MMX believes Fortifinancial's ODD capabilities and experience as best in class and through this partnership we like to share the significant flexibility they offer.
MMX top 850 Relationships
diverse collection of deep-level connections across geographies and platforms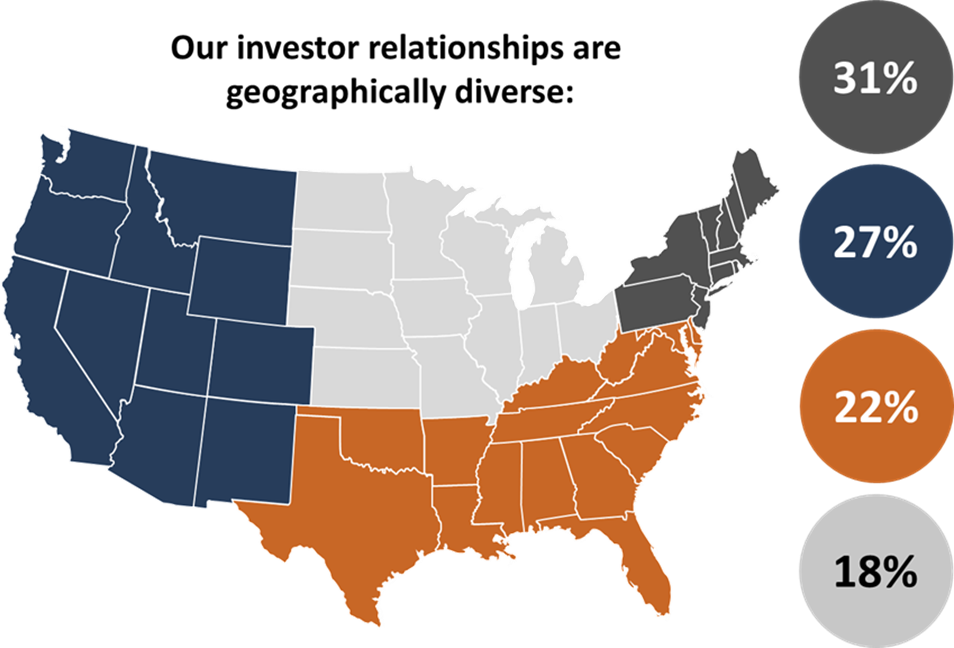 Family Offices - 19%
Fund of Funds - 19%
Endowments & Foundations - 18%
Pensions - 14%
Wealth Managers - 12%
Consultants - 11%